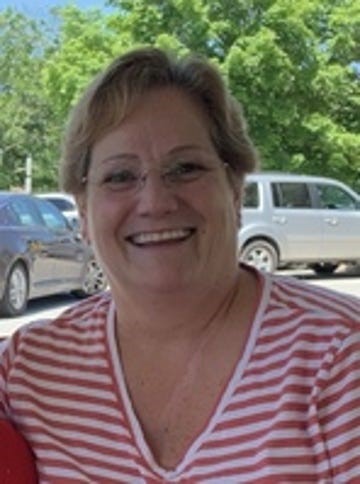 Visiting Nurse Killed in CT Halfway House: Devastating for Healthcare Community
The slaying of a visiting nurse who was found dead in the basement of a local
halfway house for sex offenders
has rattled residents in the neighborhood and the health care community.
Describing it as a "horrific act of violence," the Connecticut Hospital Association is calling for health professionals to work with policymakers to increase safety in the wake of the Joyce Grayson's death.
"Our hearts go out to the family of Joyce Grayson and we offer our deepest condolences to all who knew and loved her," spokesperson Nicole Rall said in a statement. "Our entire state, and the entire health care community, is mourning the loss of someone who dedicated her life to caring for others."
"This was a horrific act of violence," Rall said. "Connecticut hospitals and health systems remain committed to continuing their extensive work in partnership with policymakers and communities to stop violence and increase safety in all health care settings, including the home. Connecticut cannot waver in the work it has done, and must do more to protect and support the health care workforce."
Grayson, 63, was visiting a patient in transitional housing on Chapman Street Saturday morning when she was killed, officials said. Police arrested a suspect, 38-year-old Michael Reese, on misdemeanor theft and drug paraphernalia charges and on a charge of violation of probation, but he has not been charged with murder. The probation charge stems from a 2007 conviction in New Haven for first-degree assault and first-degree sexual assault, court records show.
Eastern District detectives with the Connecticut State Police continue to investigate the case, which Willimantic Police Chief Paul M. Hussey called "deeply troubling" and "one of the worst cases I have seen in 27 years in law enforcement." Neither agency has released her name or information about how they believe she died.
Meanwhile, co-workers at Grayson's company, Elara Caring, are mourning the sudden loss of their colleague.
"We are devastated to learn of the loss of a beloved nurse, Joyce Grayson, who was with Elara Caring for 15 years," spokesperson Sharon Horowitz said in a statement. "Our hearts go out to Joyce's family and loved ones."
"The safety and wellbeing of our team members is our highest priority," Horowitz said. "We are providing counseling services for Elara team members impacted by this tragedy and will be fully cooperating with the authorities as their investigation continues."
Willimantic Fire Chief Marc Scrivener said he's concerned about the homicide's impact on residents. From what he is reading on social media, people don't feel safe, he said.
Scrivener said he feels terrible for the victim's family, but "beyond the tragedy of the family and all that, I'm really sad for what it's doing to our community."
"There's a sense of loss of safety, a sense of loss of security in the community around this. And as a government, we're going to have to do some work to restore that."
He is basing his conclusion on what he is seeing on community Facebook pages, Scrivener said, "but certainly, it's a topic of conversation everywhere. Everybody's talking about it."
Neighbor Juan Ruiz said he is angry, not scared, about the homicide. His apartment is the closest to the side door to the basement where Willimantic police found Grayson.
He often has his nieces, nephews and grandchildren over, he said, and there are children in the neighborhood.
"It's really devastating," Ruiz said.
If he knew what was happening so close to his front door Saturday, he said, "I would have (expletive) tried to break in the door."
"I'm really, really frustrated because we have to live next to this," Ruiz said.
The homicide is adding a sense of urgency to his plans to move, a process he started when he clashed with neighbors he described as disruptive.
"It's a bad vibe here," Ruiz said.
Leslie Gonzalez, of Plainfield, a mother, was visiting her grandparents Tuesday, a few houses away from where the homicide happened three days earlier. She said they had no suspicions that anything like that would happen in the neighborhood where children play on the narrow, one-way street in warm weather. There's a church, Iglesia Fuente Salvacion Misio, across the street.
Gonzalez said her grandparents and aunt, who lives with them and recently had a baby, will be more alert, especially when children are around.
She said she hopes the home health care industry steps up security, too.
"Hopefully, they do make some changes," she said.
Raynald Labbe, who lives on nearby Prospect Street said what happened to Joyce was "brutal."
As he walked down the street on his way to the laundromat, a large laundry bag slung over his shoulder, he said he is shocked what happened in his neighborhood.
"It's sad," he said.
Article by CT Insider.

------------------------------------------------------------------------------------------------
Safety in the workplace is vital. For continuing education on various workplace safety topics, view the courses below:
Pedagogy's courses are available for purchase by the individual or facility. For individuals, register with us to create your username and password, click on the course title of interest and then click the Purchase button. For a complete listing of all our online continuing education courses, including the largest selection of infusion continuing education courses offered online, click here!
For organizations that would like to purchase education for their entire staff, email sales@pedagogyeducation.com and let us know the course(s) of interest and how many staff members you need to provide education for, and we will be happy to send you a price quote.