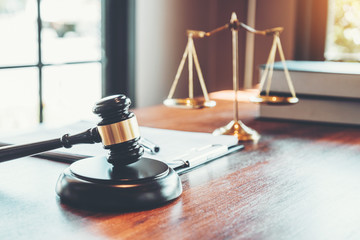 Nurses Push for State and Federal Laws to Set Staffing Levels
For nearly 25 years, California has been the only state to mandate minimum staffing levels for hospital nurses. But more than a dozen states have regulations that give nurses a stronger role in setting staffing ratios, including the state of Washington. Legislation is pending in other states, and a federal bill could set staffing levels nationwide.
"Nurses are less willing than ever to work in chronically understaffed hospitals," Linda H. Aiken, RN, FAAN, FRCN, told Medscape Medical News. Aiken, who is professor of nursing and sociology and founding director of the Center for Health Outcomes and Policy Research at the University of Pennsylvania in Philadelphia, noted a general trend among hospitals nationwide to set minimum safe nurse staffing standards.
Reforms at the national level, however, have lagged. A federal bill setting minimum nurse-to-patient ratios in hospitals, first introduced in Congress in 2019 and subsequently reintroduced several times, has failed to gain traction in Congress.
National Nurses United (NNU), federal labor unions, and state nursing associations support the legislation. But the American Hospital Association, the American Organization for Nursing Leadership, and state hospital associations oppose the bill, citing concerns about the national nursing shortage, among other issues.
The bill, which currently is in a Senate committee, would require hospitals to adopt a staffing plan that complies with specified minimum nurse-to-patient ratios by unit. Hospitals would have to post a notice of the ratios in each unit, maintain records of whether ratios were met, and prohibit other staff members from performing nurse functions unless authorized. Facilities that violate the staffing standards would face civil monetary penalties from the US Department of Health and Human Services, which could also publish the names of noncomplying hospitals.
With a divided Congress and opposition from the healthcare industry, Jean Ross, RN, BSN, one of NNU's four presidents, told Medscape she is not confident that the bill will pass this year. "But it's an accomplishment that we have it on the table now," she said. "It took 10 years of hard work to get the mandate to pass in California, so it may take time. We are going to keep the momentum going."
Giving Nurses a Stronger Voice
Laws in some states, such as Washington, allow nurses to help set staffing levels. The Washington law requires hospital administrators and nurses to agree on the number of staff assigned in each patient care unit and ensures that workers receive rest and meal breaks.
The Washington State Hospital Association (WSHA) strongly opposed an earlier version of the bill. The organization was "deeply concerned" about its negative effects on patient access. But the WSHA, the prime bill sponsor, union representatives, and legislators devised a compromise bill that passed through the Senate.
The new bill removed mandated nurse-to-patient ratios and set requirements for hospital staffing committees, Chelene Whiteaker, WSHA senior vice president of government affairs, told Medscape.

Original article from Medscape.

------------------------------------------------------------------------------------------------
Safety in the workplace is vital. For continuing education on various workplace safety topics, view the courses below:
Pedagogy's courses are available for purchase by the individual or facility. For individuals, register with us to create your username and password, click on the course title of interest and then click the Purchase button. For a complete listing of all our online continuing education courses, including the largest selection of infusion continuing education courses offered online, click here!
For organizations that would like to purchase education for their entire staff, email sales@pedagogyeducation.com and let us know the course(s) of interest and how many staff members you need to provide education for, and we will be happy to send you a price quote.