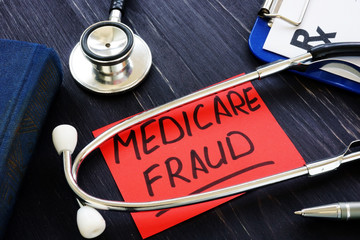 Home Health Nurse Charged With Fraud and Falsifying Medical Records
An Iowa home-care nurse is facing a felony criminal charge for allegedly fabricating medical records to falsely claim she provided care for a pediatric patient.
State records indicate Michelle Hayes, a 48-year-old registered nurse from Moravia, has been charged with fraudulent practices in the second degree and tampering with records. The offenses are alleged to have occurred in Appanoose County in 2021, when Hayes worked for Iowa Home Care, a West Des Moines company.
According to Iowa Home Care, Hayes worked for the company from April 2015 to December 2021. State records indicate that in January 2022 she began working for Southern Iowa Mental Health Center where she remained until July of this year when she was fired.
According to state records, the center paid Hayes $28 an hour to conduct initial patient assessments, determine patients' required level of care, and administer medications. Shortly after she was hired in 2022, Hayes allegedly informed the center the Iowa Board of Nursing was considering charges against her related to her work for Iowa Home Care.
The center allegedly informed Hayes that she could continue in her position, but that if the board suspended her license the center would have no choice but to terminate her employment.
In August 2022, the licensing board charged Hayes with falsifying medical records related to a pediatric patient of Iowa Home Care. Hayes was ordered to pay a $500 fine and complete additional educational training in professional ethics and nurse advocacy, but she continued to work for the Southern Iowa Mental Health Center.
On June 22 of this year, Hayes allegedly informed the center there was a warrant out for her arrest due to the allegations that she had falsified medical records and committed fraud while working for Iowa Home Care. The center allegedly told Hayes to turn herself in and work toward a resolution of the criminal charges.
The charges were based on allegations that from February 2021 through December 2021, Hayes had fabricated 24 entries in her time sheets, falsely claiming to have provided 148 hours of service to a Medicaid-dependent patient at a cost of $7,364. Prosecutors also alleged Hayes created false medical charts in an effort to back up her claims for having provided the services.
Hayes pleaded not guilty to the criminal charges and continued working for the Southern Iowa Mental Health Center.
On July 3, however, Hayes received a letter from DHHS informing her that due to a credible allegation of fraud, she was suspended from collecting payment for any Medicare/Medicaid-funded services. The center then fired Hayes, alleging she was no longer able to perform the duties required of her.
Hayes applied for unemployment and subsequently collected almost $3,500 in benefit payments. However, an administrative law judge recently ruled that because Hayes' "license" had been suspended she was not entitled to those benefits. The judge ordered her to repay the $3,500 already collected.
Board of Nursing records indicate Hayes' license to practice in Iowa has never been suspended and that by March 2023 she had successfully completed the educational requirements that were imposed in 2022 and had paid her fine. Her license remains in good standing with the state.
The criminal charges against Hayes are still pending, with a pretrial conference scheduled for Nov. 1, 2023. Her attorney, Monte McCoy, declined to comment on the case.

Article from Iowa Capital Dispatch.
------------------------------------------------------------------------------------------------
If you are interested in learning more about healthcare law and ethics, we offer several online courses over this topic:
Pedagogy's courses are available for purchase by the individual or facility. For individuals, register with us to create your username and password, click on the course title of interest and then click the Purchase button. For a complete listing of all our online continuing education courses, including the largest selection of infusion continuing education courses offered online, click here!
For organizations that would like to purchase education for their entire staff, email sales@pedagogyeducation.com and let us know the course(s) of interest and how many staff members you need to provide education for, and we will be happy to send you a price quote.