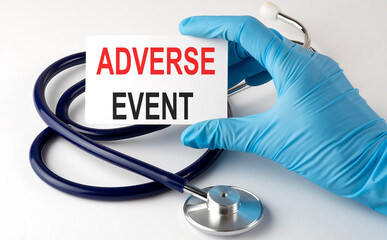 Study Suggests Adverse Events Occur in 24% of Admissions
Despite decades of safety work, adverse events are still common in Massachusetts hospitals and may occur in about one-fourth of admissions, according to a study published Jan. 12 in The New England Journal of Medicine.
To assess trends in adverse events, a team led by researchers at Boston-based Brigham and Women's Hospital analyzed a random sample of 2,809 acute care admissions from 11 Massachusetts hospitals in 2018.
Four study findings:
1. Researchers identified at least one adverse event in 23.6 percent of admissions.
2. Of 978 adverse events identified, 22.7 percent were deemed preventable and 32.3 percent caused harm that resulted in substantial intervention or prolonged recovery.
3. Overall, preventable adverse events occurred in 6.8 percent of admissions. One death was also considered preventable.
4. The most common type of adverse events were:
Adverse drug events — 39 percent
Surgical or other procedural events — 30.4 percent
Nursing care events, including falls and pressure ulcers — 15 percent
Healthcare-associated infections — 11.9 percent
The study included hospitals of different sizes but may not be representative of hospitals at large. In some cases, larger hospitals may have adverse event rates of 40 percent or higher, researchers said.
"This finding suggests that if hospitals had data that were more reliable and more routinely collected, it is possible that monitoring could be improved, adverse event rates could be reduced, and improvement strategies could be shared through careful study of interventions," researchers said.
See the full study here.

Article by Becker's Hospital Review.
------------------------------------------------------------------------------------------------
Safety in the workplace is vital. For continuing education on various workplace safety topics, view the courses below:
Pedagogy's courses are available for purchase by the individual or facility. For individuals, register with us to create your username and password, click on the course title of interest and then click the Buy Now button. For a complete listing of all our online continuing education courses, including the largest selection of infusion continuing education courses offered online, click here!
For organizations that would like to purchase education for their entire staff, email sales@pedagogyeducation.com and let us know the course(s) of interest and how many staff members you need to provide education for, and we will be happy to send you a price quote.