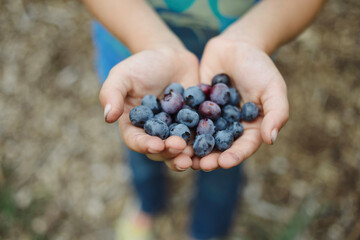 Blueberries Could Prevent Diabetic Retinopathy
Abstract
Background: Previous studies have found that blueberry anthocyanin extract (BAE) could prevent diabetic retinopathy (DR) development, but the underlying molecular mechanism is still a mystery.
Methods: Human retinal pigment epithelium cell line ARPE-19 cells were exposed to high concentration glucose (H-Glu) with 25 mM for 24 h, and the cell viability and apoptosis were analyzed by MTT assay and flow cytometry, respectively. The endoplasmic reticulum stress (ERS) markers were determined by western blotting. Dual luciferase assay was applied to investigate the relationship between miR-182 and 8-oxoguanine-DNA glycosylase (OGG1). Furthermore, experiments in vivo were also performed to confirm the function of BAE in DR.
Results: The increase of apoptosis, reactive oxygen species (ROS) level and ERS in ARPE-19 cells induced by H-Glu was notably restored by BAE. Meanwhile, BAE greatly inhibited H-Glu-induced miR-182 expression in ARPE-19 cells, and OGG1 was identified to be one of the downstream target moleculars of miR-182. Furthermore, miR-182 overexpression or OGG1 knockdown restored the impact of BAE on H-Glu-treated APRE-19 cells. Even more important, BAE was further confirmed to alleviated the development of DR in diabetes rat models.
Conclusions: BAE significantly inhibited the progression of DR via molecular regulation function between miR-182/OGG1 axis and ROS/ERS.
Keywords: Blueberry anthocyanins extract; Diabetic retinopathy; Endoplasmic reticulum stress; OGG1; ROS.
Article from Pubmed.gov.
------------------------------------------------------------------------------------------------
Expand your knowledge on the topic of diabetes with our expansive list of diabetes-related continuing education courses:
Pedagogy's courses are available for purchase by the individual or facility. For individuals, register with us to create your username and password, click on the course title of interest and then click the Buy Now button. For a complete listing of all our online continuing education courses, including the largest selection of infusion continuing education courses offered online, click here!
For organizations that would like to purchase education for their entire staff, email sales@pedagogyeducation.com and let us know the course(s) of interest and how many staff members you need to provide education for, and we will be happy to send you a price quote.