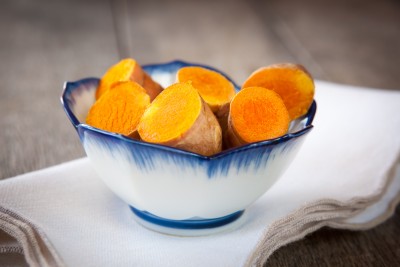 Science Confirms Turmeric As Effective As 14 Drugs
Turmeric is one the most thoroughly researched plants in existence today. Its medicinal properties and components (primarily curcumin) have been the subject of over 12,000 peer-reviewed and published biomedical studies. In fact, our five-year long research project on this sacred plant has revealed over 800 potential preventive and therapeutic applications, as well as 250 distinct beneficial physiological effects. This entire database of 2,666 ncbi-hyperlinked turmeric abstracts can be downloaded as a PDF at our Downloadable Turmeric Document page, and acquired either as a retail item or with 1 GMI-token, for those of you who are already are members and receive them automatically each year or month, depending on your membership plan.
Given the sheer density of research performed on this remarkable spice, it is no wonder that a growing number of studies have concluded that it compares favorably to a variety of conventional medications, including:
Another way in which turmeric and its components reveal their remarkable therapeutic properties is in research on drug resistant- and multi-drug resistant cancers. We have two sections on our site dedicated to researching natural and integrative therapies on these topics, and while there are dozens of substances with demonstrable efficacy against these chemotherapy- and radiation-resistant cancers, curcumin tops both lists:
We have found no less than 97 studies indicating that curcumin can induce cell death or sensitize drug-resistant cancer cell lines to conventional treatment. View them here. [x]
We have identified 28 studies on curcumin's ability to either induce cell death or sensitize multi-drug resistant cancer cell lines to conventional treatment. View them here. [xi]
Considering how strong a track record turmeric (curcumin) has, having been used as both food and medicine in a wide range of cultures, for thousands of years, a strong argument can be made for using curcumin as a drug alternative or adjuvant in cancer treatment.
Or, better yet, use certified organic (non-irradiated) turmeric in lower culinary doses on a daily basis so that heroic doses won't be necessary later in life after a serious disease sets in. Nourishing yourself, rather than self-medicating with 'nutraceuticals,' should be the goal of a healthy diet.

© 7/12/2022 GreenMedInfo LLC. This work is reproduced and distributed with the permission of GreenMedInfo LLC. Want to learn more from GreenMedInfo? Sign up for the newsletter here //www.greenmedinfo.com/greenmed/newsletter.

------------------------------------------------------------------------------------------------
Pedagogy Education offers many courses for nurses wanting to learn more about holistic nursing!
All of the above courses can be purchased through our Holistic Continuing Education Package at a discounted rate of 10% off!
Pedagogy's courses are available for purchase by the individual or facility. For individuals, register with us to create your username and password, click on the course title of interest and then click the Buy Now button. For a complete listing of all our online continuing education courses, including the largest selection of infusion continuing education courses offered online, click here!
For organizations that would like to purchase education for their entire staff, email sales@pedagogyeducation.com and let us know the course(s) of interest and how many staff members you need to provide education for, and we will be happy to send you a price quote.