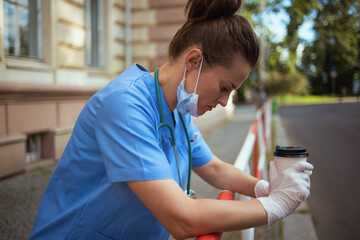 NHS Losing Senior Emergency Room Nurses in Droves
Experienced emergency department nurses are "leaving in droves" because they feel unable to do their jobs properly under the current conditions, a doctor has warned.
Giving evidence to the Health and Social Care Select Committee yesterday, Dr Adrian Boyle, president of the Royal College of Emergency Medicine, raised concern about nurse retention and morale in emergency departments.
"We are haemorrhaging experienced emergency nurses because they are finding it very frustrating"
- Adrian Boyle
He said: "What I'm also seeing is that a lot of nurses, particularly the experienced nurses, they're almost like the [non-commissioned officers] of the health service, the sergeants who know how to get things done, are leaving in droves."
Dr Boyle added: "We are haemorrhaging experienced emergency nurses because they are finding it very frustrating.
"The problem is not because there's too much work but they're unable to do the work that they're trained to do.
"They find it immensely frustrating, providing all this level of inpatient care, feeling overwhelmed, feeling that their registration is at risk because it feels so dangerous."
The Nursing and Midwifery Council has received similar reports that nurses are worried about making mistakes during the winter pressures period and being struck off.
This is in spite of reassurances from the regulator that the context in which incidents happen will be taken into account when referrals are made against registrants.
Dr Boyle told the committee of cross-party MPs that he welcomed increases in nurses joining the NHS but felt the retention part of the workforce puzzle was sometimes "neglected".
His comments came in response to questioning from committee member and former nurse, Paulette Hamilton.
Ms Hamilton, Labour MP for Birmingham, Erdington, said she too was hearing concerns about nurse retention.
Reporting that she had recently spoken to a nurse who had quit just three weeks after qualifying, Ms Hamilton asked Dr Boyle what could be done to better support newly registered staff.
In response, Dr Boyle said keeping senior nurses in the job would help.
He said: "One of the big concerns about losing our senior nurses are those are the people who mentor, support, supervise, role model for [newly registered staff].
"And if they're looking burnt out and cross, people will go: 'Is this really what I've signed up to as a career?'
"So, we are absolutely worried about the retention of the senior nurses, because that feeds into finding a growth environment and a supportive environment for junior nurses to thrive."
The issue of poor retention in emergency departments was also raised by nurses who have been striking recently as part of the NHS pay dispute between unions and the government.
Accident and emergency (A&E) staff nurse Joanne Gardner from Liverpool told Nursing Times in December that staff were leaving at such a rate from A&E that it felt like "one in, two out".

Article by Nursing Times.

------------------------------------------------------------------------------------------------
If you would like to learn more about self-care and mindfulness and how it relates to your nursing practice, check out the following courses:
Want all of these courses for 10% off? View our Self-Care Continuing Education Package!
Pedagogy's courses are available for purchase by the individual or facility. For individuals, register with us to create your account, click on the course title of interest and then click the Buy Now button. For a complete listing of all our online continuing education courses, including the largest selection of infusion continuing education courses offered online, click here!
For organizations that would like to purchase education for their entire staff, email sales@pedagogyeducation.com and let us know the course(s) of interest and how many staff members you need to provide education for, and we will be happy to send you a price quote.