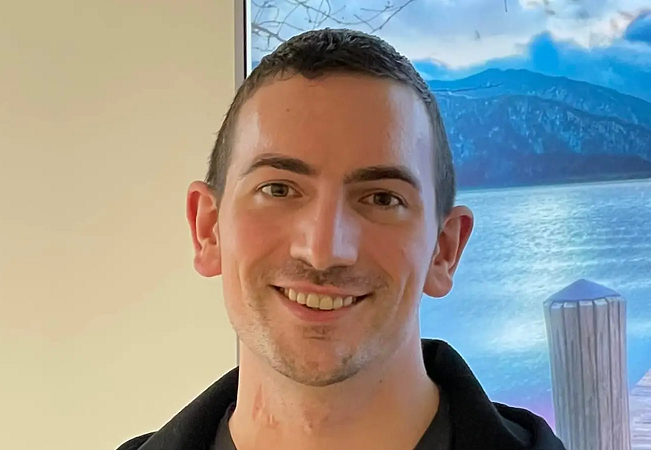 Death of Travel Nurse Shines Spotlight on Clinician Mental Health
A traveling nurse who was working an overnight shift in Stanford Hospital's neurological intensive care unit in Palo Alto, California, told his supervisor around 4:30 a.m. that he needed to retrieve something he had left in his car, and then never returned, according to reportsopens in a new tab or window.
Two days after his roommate reported him missing, Michael Odell's body was found by the Alameda County Sheriff's Office dive team in the water near San Francisco's Dumbarton Bridge, where his car was also discovered.
Odell's roommate and close friend, Joshua Christopher Paredes, also a nurse at another hospital, told local FOX affiliate station KTVUopens in a new tab or window that Odell's death highlights the need for hospitals to be more cognizant of the trauma and pain that their healthcare workers have endured during the COVID-19 crisis.
"I just, I don't understand how that happened," Paredes said. "A nurse doesn't just leave their patients unless they're in danger. That's the only reason that would happen -- or they're hurt somewhere."
While Odell's death has not been ruled a suicide, the news of his sudden passing has sounded an alarm across the healthcare provider community, many of whom have been calling for more robust mental health services since the start of the pandemic.
A 2021 surveyopens in a new tab or window illuminated the dire mental health situation among many nurses. More than half of over 9,500 critical care nurses who were surveyed last October said they were "not emotionally healthy," a trend that was notably severe among younger nurses ages 25 to 34 (Odell was 27 years old at the time of his death).
Discussing the prevalence of substance use disordersopens in a new tab or window among nurses during the pandemic, Rodrigo "Rigo" Garcia, MBA, MSN, APN, CRNA, who works with nurses in treatment in Chesterton, Indiana, explained to MedPage Today how COVID-19 has worsened nurses' mental health.
"We're seeing advanced stages of mental health, depression, and anxiety. We're seeing helplessness and hopelessness. We're seeing suicide ideations increase," Garcia said.
Since Odell's body was recovered, a GoFundMeopens in a new tab or window page has been organized to provide his family with financial assistance to cover funeral expenses. On the site, expressions of sympathy from donors who identified as fellow or retired nurses underscore just how ubiquitous mental health struggles can be for those working in the field.
"I'm a nurse too, I've been in that low a place before as well. Wish this didn't happen to you, but I can understand. I hope you are at peace now," one donor wrote in an accompanying note.
"I am a nurse with two young children. These have been the hardest years of my life ..." another note read.
"I hope people realize the stress we feel as RNs as a result of this intense career and the lives we touch daily and that those thoughts don't just go away when we get home," wrote another donor, a recently retired RN.
In a statement to MedPage Today, Stanford Health Care spokesperson Julie Greicius said the hospital staff is "deeply saddened" by the tragic loss of Odell.
"While Michael Odell, a traveling nurse, was with Stanford Health Care for just one month, he was a valued member of our community," she added.
Original article
by medpagetoday.com.
------------------------------------------------------------------------------------------------
If you would like to learn more about self-care and mindfulness and how it relates to your nursing practice, check out the following courses:
Want all of these courses for 10% off? View our Self-Care Continuing Education Package!
Pedagogy's courses are available for purchase by the individual or facility. For individuals, register with us to create your account, click on the course title of interest and then click the Buy Now button. For a complete listing of all our online continuing education courses, including the largest selection of infusion continuing education courses offered online, click here!
For organizations that would like to purchase education for their entire staff, email sales@pedagogyeducation.com and let us know the course(s) of interest and how many staff members you need to provide education for, and we will be happy to send you a price quote.