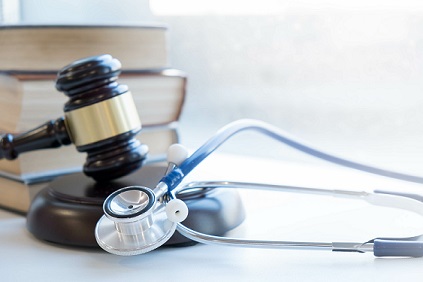 Correctional Nurse Wins Sexual Harassment Lawsuit
Kathleen Newton, a former correctional nurse at Jefferson City Correctional Center—a maximum security prison in Jefferson City, Missouri that houses up to 1996 inmates and is run by the state—has been awarded $2 million in punitive damages and another $150,000 in compensatory damages, for a 2017 sexual harassment case. Newton had been working at the prison since 2014, the same year she started work with Corizon, LLC., and the incidents she sued for began while she worked an overnight shift.

Newton's compensation for winning her case came after a unanimous vote by a local jury in Cole County. News station KOMU 8 reported that the jury called the Missouri Department of Corrections' conduct "outrageous" due to its "reckless indifference to the rights of others." Additionally, the jury stated they came to the conclusion that there was deliberate harassment and "retaliation" by the Department of Corrections that caused the nurse significant emotional distress.
The Charges and Case
According to court records available online, Newton filed her complaint and an official case under the name Kathleen Newman in April 2017 and July of 2917 after experiencing harassment beginning in January 2017 at the prison. Newman's charges against her employer at the time, Corizon, LLC, a staffing agency that partnered with correctional facilities to provide healthcare workers.
In total, Newton sued Corizon, LLC and two of its employees, the state department, and three corrections officers. The charges included those of:
Sexual harassment
Sexual discrimination
False imprisonment
Intentional infliction of emotional distress
Battery
Local news stations reported that Newman underwent harassment and mistreatment under two Corrections employees, an officer named Michael Redmon, and his supervisor, Sgt. James McKee. She claimed that Redmon made a threat to her that he had a "capture room" at his house where he planned to " take her, drug her and rape her." To that comment, he also added that "every girl wants to be roofied" and "most girls have rape fantasies."
Newman said the supervisor, McKee, also encouraged Redmon, laughing at his comments and then blocking a door that led out of the room, which made it physically difficult for her to leave. When she threatened to report the comment, he replied that they were "not a big deal."
News Press Now also reported that Redmon told Newman that he knew where she lived and "how easy it is to find out where someone lives." Additionally, she alleged that he had pursued her for a relationship outside of work and wanted to date her, a request that she had refused.
When Newman did report the comments, she also alleged that she continued to undergo harassment and experienced retaliation against her by the Corrections Department. According to Newman, some of the retaliation included her being subject to ongoing, daily "rape jokes" from many other corrections officers. Her alleged retaliation also ended up in her being forced to resign from her position in April of 2017.
She also stated that Corizon, LLC failed to thoroughly investigate the situation as well. Her lawsuit with Corizon was settled outside of court, with no further details released, but the suit against the Corrections Department and its employees went to a trial that lasted 9 days.
What Happens Now
Newton's payments will be paid out with a post-judgment interest rate of 9.4% until paid and Nurse.org was not able to locate any official statements from the prison or Corizon. Newton does not seem to be active on social media and has not shared anything publicly about her case. However, in March 2017, the Missouri Department of Corrections issued a public news advisory noting that a new supervisor had been appointed and that there had been "failed leadership" in the past.
The advisory noted that there was a "leadership void" that allowed the "failure and actions of a few" to overshadow others' good deeds.
The news advisory described several actions that the prison took at that time, including replacing leadership positions and implementing a "zero-tolerance" policy for any manager who fails to respond quickly and correctly to sexual harassment or other unacceptable behavior allegations. They also created an Office of Professional standards to ensure "investigations and employee disciplines cases are completed efficiently, fairly, and in a timely manner."
According to the Jefferson City Correctional Center's website listing recent town hall meetings and facility news and updates, as of 2019, current supervisor and staff members are also participating in a program called Engage 2.0, which "brings supervisors and team members together to have meaningful professional development conversations. These conversations provide an opportunity to help team members improve in their current roles and position themselves for future success. This is all about helping each other get better individually and in our teams."
------------------------------------------------------------------------------------------------
For healthcare staff needing education on correctional healthcare, see our courses below:
Click here to see all of the correctional healthcare online continuing education we offer!
Check out our correctional nurse packages:
Pedagogy's courses are available for purchase by the individual or facility. For individuals, register with us to create your username and password, click on the course title of interest and then click the Buy Now button. For a complete listing of all our online continuing education courses, including the largest selection of infusion continuing education courses offered online, click here!
For organizations that would like to purchase education for their entire staff, email sales@pedagogyeducation.com and let us know the course(s) of interest and how many staff members you need to provide education for, and we will be happy to send you a price quote.