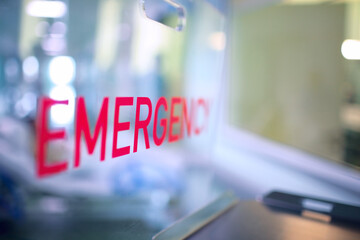 Coworkers Jump Into Action to Help Nurse Who Collapsed At Work
When an Ascension Providence oncology nurse passed out on the job her coworkers stepped in to save her life. Doctors are referring to her recovery as a miracle.
"I just thank God that it happened here," said Tyrone Bennett, Litonya Bennett's husband.
Nurse Bennett doesn't remember the day, but her husband remembers getting the call.
Her coworkers said she was taking care of cancer patients when they called her up to the nurse's station.
"They were like, 'Hey, come up front!'" said Litonya Bennett. "They said as I got right up to the nurse's station, I just collapsed."
She was in the right place at the right time because that moment saved her life. Coworkers immediately did CPR on her for 48 minutes and Litonya Bennett can't be more grateful for not giving up.
"When they got to 30 minutes of CPR, the doctor said 'Hey, what do you guys think? What do you want to do? Do you want to call it?' Everybody was like, 'no, no,'" said Litonya Bennett.
"The reason that she was able to survive was that she got immediate care on the floor in the hospital," said Dr. Kristopher George, chairman of cardiothoracic surgery of Ascension Providence.
George was looped into Litonya Bennett's situation to get her connected to the ultimate life support.
"I was in an operating room doing a heart surgery on a different patient. And I got a call that one of our nurses was in serious trouble," George said.
The medical staff immediately put her on a special machine that not all area hospitals have.
"ECMO, which is extracorporeal membrane oxygenation. The machine circulates blood outside the body, providing oxygen and removing carbon dioxide," George said.
After spending two weeks in the hospital and half of the time in ICU, Litonya Bennett got to go home with a large send-off. Getting released from the hospital is something everyone involved doesn't take lightly.
"I've been to three doctor's appointments. Every time I've been in any one of them, they call me their miracle," said Litonya Bennett.
"We were at the park yesterday and we were looking at the water. I couldn't imagine her not being here, but I do know that we believe in God. We believe in the doctors that were here," said Tyrone Bennett.
Now the hope is that others can learn from her story.
"It turns out that it (heart disease) kills more people than all forms of cancer combined, said George.
He said there are ways to be proactive.
"It starts with going to your primary care physician and knowing things about your blood pressure, your heart rate, your heart sounds if they hear murmurs, things like that. Getting an EKG there are signs of heart trouble, then following up very carefully with a cardiologist," George said.
"Every day is precious, you know, so make every day count," said Litonya Bennett. "The being upset and a family member yeah, no. Life is too short."
Anyone who wants to help Litonya Bennett with medical bills can donate to her GoFundMe page.
Article by ClickOnDetroit.
----------------------------------------------------------------------------------------------------------------------
Healthcare professionals are expected to recertify their BLS/CPR knowledge every 2 years to stay current with the standards of practice. Our online certification and recertification courses are designed to update healthcare professionals on the latest standards in Basic Life Support and Cardiopulmonary resuscitation, and strictly follows the guidelines and education criteria of the American Heart Association and the American Red Cross, as well as OSHA. We offer a nurse-specific CPR course as nurses are not allowed to receive continuing education contact hours for this course (except for in Nebraska).
Pedagogy's courses are available for purchase by the individual or facility. For individuals, register with us to create your username and password, click on the course title of interest and then click the Purchase button. For a complete listing of all our online continuing education courses, including the largest selection of infusion continuing education courses offered online, click here!
For organizations that would like to purchase education for their entire staff, email sales@pedagogyeducation.com and let us know the course(s) of interest and how many staff members you need to provide education for, and we will be happy to send you a price quote.