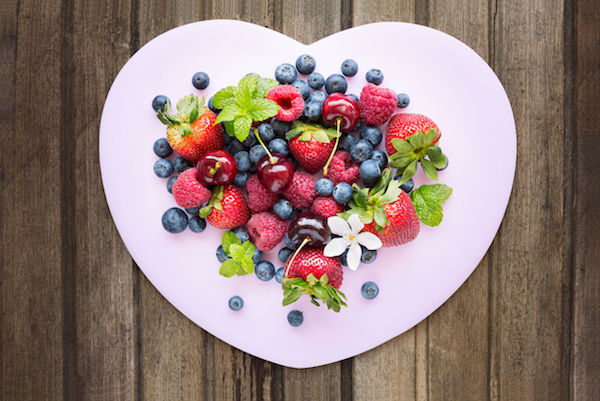 7 Ways to Prevent and Even Reverse Heart Disease with Nutrition
Heart disease, while still the #1 cause of mortality in the developed world, can be prevented and even reversed with nutritional interventions, according to a growing body of scientific research we're indexing on GreenMedInfo.com
Considering that heart disease is the #1 cause of death in the developed world, anything that can prevent or reduce cardiac mortality, or slow or even reverse the cardiovascular disease process, should be of great interest to health professionals and the general public alike.
Sadly, millions are still unaware of the extensive body of biomedical literature that exists supporting the use of natural compounds for preventing and even reversing heart disease, which we have indexed on GreenMedInfo.com.
Instead, they spend billions of healthcare dollars annually on highly toxic cholesterol-lowering pharmaceuticals such as statin drugs which have known cardiotoxicity, among 300 other proven side effects, simply because their doctors told them to do so. Bad advice is the rule and not the exception here. For instance, after decades of recommending a so-called 'low dose' aspirin to prevent heart disease and stroke, the weight of evidence now points to it being a cause of significantly more harm than good: Doctors Reverse Decades Old Aspirin Recommendation: Deadly Risks Outweigh Benefits for Heart Disease & Stroke.
So, with this in mind, let's look at a small but significant sample of natural, food-based alternatives to these drugs through the lens of the clinical and biomedical literature itself.
Three Natural Substances that Reduce the Risk of Heart-Related Death
Omega-3 Fatty Acids: There is a robust body of research indicating that the risk of sudden cardiac death is reduced when consuming higher levels of omega-3 fatty acids. Going all the way back to 2002, the New England Journal of Medicine published a study titled, "Blood levels of long-chain n-3 fatty acids and the risk of sudden death," which found: "The n-3 fatty acids found in fish are strongly associated with a reduced risk of sudden death among men without evidence of prior cardiovascular disease." Another 2002 study, published in the journal Circulation, found that Omega-3 fatty acid supplementation reduces total mortality and sudden death in patients who have already had a heart attack.[i] For additional research, view our dataset on the topic of Omega-3 fatty acids and the reduction of cardiac mortality. It should be noted that the best-selling cholesterol drug class known as statins may actually reduce the effectiveness of omega-3 fats at protecting the heart. This has been offered as an explanation as to why newer research seems to show that consuming omega-3 fats does not lower the risk of cardiac mortality.
Vitamin D: Levels of this essential compound have been found to be directly associated with the risk of dying from all causes. Being in the lowest 25% percent of vitamin D levels is associated with a 26% increased rate of all-cause mortality.[ii] It has been proposed that doubling global vitamin D levels could significantly reduce mortality.[iii] Research published in the journal Clinical Endocrinology in 2009 confirmed that lower vitamin D levels are associated with increased all-cause mortality but also that the effect is even more pronounced with cardiovascular mortality.[iv] This finding was confirmed the same year in the Journal of the American Geriatric Society, [v] and again in 2010 in the American Journal of Clinical Nutrition.[vi]
Magnesium: In a world gone mad over taking inorganic calcium supplementation for manufactured diseases such as T-score defined "osteopenia" or "osteoporosis," despite their well-known association with increased risk of cardiac mortality, magnesium's role in protecting against heart disease cannot be overstressed. It is well-known that even the accelerated aging of the heart muscle experienced by those in long space flight is due to magnesium deficiency. In 2010, the Journal of Biomedical Sciences reported that cardiovascular risks are significantly lower in individuals who excrete higher levels of magnesium, indicating its protective role.[vii] Another study published in the journal Atherosclerosis in 2011 found that low serum magnesium concentrations predict cardiovascular and all-cause mortality.[viii] Remember that when you are looking to 'supplement' your diet with magnesium go green. Chlorophyll is green because it has a magnesium atom at its center. Kale, for example, is far better a source of complex nutrition than magnesium supplements. But, failing the culinary approach, magnesium supplements can be highly effective at attaining a therapeutic and/or cardioprotective dose.
For an additional list of compounds that may reduce cardiac mortality, including cocoa, tea, wine and yes, even cholesterol itself, view our Reduce Cardiac Mortality page.
Four Natural Compounds Which May Unclog the Arteries
For additional research on artery unclogging substances visit our page dedicated to the topic Unclogging Arteries.
Additional Heart Unfriendly Things To Avoid
No discussion of preventing cardiac mortality would be complete without discussing things that need to be removed in order to reduce risk, such as:
NSAIDs: Drugs like aspirin, ibuprofen, and Tylenol, have well-known association with increased cardiac mortality. Review six studies on the topic here: NSAID Cardiotoxicity.
Statin Drugs: It is the height of irony that the very category of drugs promoted to millions globally as the standard of care for primary and secondary prevention of cardiovascular disease and cardiac mortality are actually cardiotoxic agents, linked to no less than 300 adverse health effects. Statin drugs have devastating health effects. Explore the research here: Statin Drug Health Effects.
Wheat: while this connection is rarely discussed, even by those who promote grain-free and wheat free diets, wheat has profound cardiotoxic potential, along with over 200 documented adverse health effects: Wheat Toxicity. And why wouldn't it, when the very countries that eat the most of it have the highest rate of cardiovascular disease and heart-related deaths? For an in-depth explanation read our article: Wheat's Cardiotoxicity: As Serious As A Heart Attack.
Finally, for additional research on the topic of heart health promoting strategies visit our Health Guide: Heart Health. Interested in healing an injured heart? Read about cardiac tissue regeneration: 6 Bodily Tissues That Can Be Regenerated Through Nutrition.
© [11/08/2022] GreenMedInfo LLC. This work is reproduced and distributed with the permission of GreenMedInfo LLC. Want to learn more from GreenMedInfo? Sign up for the newsletter here
//www.greenmedinfo.com/greenmed/newsletter
.
------------------------------------------------------------------------------------------------
To learn more about heart disease and prevention and to earn cardiac related CE hours, Pedagogy offers the following courses:
Pedagogy's courses are available for purchase by the individual or facility. For individuals, register with us to create your username and password, click on the course title of interest and then click the Buy Now button. For a complete listing of all our online continuing education courses, including the largest selection of infusion continuing education courses offered online, click here!
For organizations that would like to purchase education for their entire staff, email sales@pedagogyeducation.com and let us know the course(s) of interest and how many staff members you need to provide education for, and we will be happy to send you a price quote.