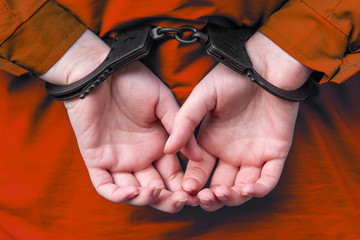 Texas Inmate Charged with Murder after Punching Pregnant Hospital Worker, Killing Unborn Child
A Texas inmate has been charged with murder after authorities reportedly said she punched a pregnant hospital worker in the stomach, killing her unborn child.
Cheri Akil, 39, was arrested on April 12 and charged with murder, driving while intoxicated and operating an illicit game room, according to the Tarrant County Sheriff's Office jail records.
The attack took place April 12 at John Peter Smith Hospital in Fort Worth while a pregnant hospital worker was treating Akil, who had been in the custody of the sheriff's office, local outlets including WFAA reported, citing the sheriff's office.
The sheriff's office said the inmate was being restrained at the time due to having suicidal tendencies, local media including CBS Texas reported. As the hospital worker stood next to the inmate's bed, authorities said Akil punched the hospital worker in the stomach.
The sheriff's office could not immediately be reached for comment by USA TODAY.
Article
from USA TODAY.
----------------------------------------------------------------------------------------------------------------------
Want to learn more about different aspects of nursing care for pregnant and postpartum patients? Click the linked text below to view each course's description page:
Our courses are available for purchase by the individual or facility. For individuals, register with us to create your username and password, click on the course title of interest and then click the Purchase button. For a complete listing of all our online continuing education courses click here.
For facilities or organizations that would like to purchase education for their staff, email sales@pedagogyeducation.com let us know the course(s) of interest and how many staff members you need to provide education for, and we will be happy to send you a price quote!