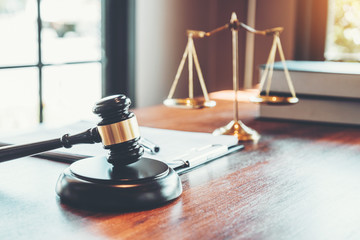 Knix Wear Lawsuit Over High Levels of PFAS
Period products have come under fire in the past for containing high levels of the "forever chemicals" known as PFAS. Now another manufacturer of period underwear is in legal hot water because their products allegedly contain PFAS.
The Canadian company Knix Wear is being sued by two California women because of marketing claims they say are misleading. The underwear is "PFAS free" and "designed to be both safe and effective" – despite allegedly containing the chemicals, which have been proven to harm human health, according to the proposed class action lawsuit filed in the U.S. District Court for the Northern District of California.
Another manufacturer, Thinx, became the subject of scrutiny two years ago, when tests showed its products likely contained high levels of PFAS. Today the company faces its own class action lawsuit in California.
PFAS are known as forever chemicals because they do not break down in the environment. Some PFAS also build up in the body for long periods. PFAS chemicals can cause numerous health harms, including weakened childhood immunity, low birth weight, endocrine disruption, increased cholesterol levels, weight gain in children and dieting adults, and other health problems.
According to the complaint against Thinx, "some customers have developed physical symptoms including irregular menstrual cycles, urinary tract infections, yeast infections, thyroid issues and unexplained infertility." A separate lawsuit against Thinx was filed in Massachusetts in 2021.
In 2020, Sierra Club blogger Jessian Choy described sending samples of unworn Thinx and Lunapads, another brand of menstrual underwear, for testing to Graham Peaslee, Ph.D., a University of Notre Dame professor of chemistry and biochemistry and co-author of a study that found nearly half of roughly 400 fast-food wrappers tested contained fluorinated chemicals. (EWG Senior Scientist David Andrews was also a co-author.)
Results from Peaslee's tests of the period products showed high levels of total fluorine, a very strong indication of PFAS: 3,264 parts per million, or ppm, in one pair of Thinx and 2,053 ppm in a pair of BTWN, a Thinx brand marketed to teens and tweens.
"That's high enough to suggest they were intentionally manufactured with PFAS," Choy wrote. The tests of Lunapads, a Canadian brand, showed no fluorine or PFAS.
The tests did not identify which PFAS were present in these products, which would require further research.
PFAS contaminate the drinking water in almost every state, as well as at many military sites. They can also be found in mattresses, carpets, and waterproof and stainproof clothing, floss, make-up, among other everyday goods. Yet the Environmental Protection Agency has failed to adequately regulate or require the cleanup of these chemicals.
We don't know how much PFAS the body absorbs from underwear. But a recent study showed absorption of PFAS through the skin is as harmful as when PFAS are ingested orally. The area in contact with underwear may be especially vulnerable to PFAS exposure, because the vagina can absorb chemicals quickly, and vulvar tissue is particularly thin.
The website Better Goods recently analyzed 14 brands of menstrual underwear and found only four that were free from PFAS, according to tests by an independent laboratory.
Consumer Reports surveyed five brands last year about whether their products include PFAS. Several, including Thinx and Knix, said their products comply with OEKO-TEX Standard 100, the certification that verifies products do not contain specific harmful chemicals. But that standard looks for only a small number of the thousands of PFAS that exist.
The Knix website claims its products have tested negative for fluorine.
The Knix lawsuit comes at a time of increasing consumer interest in more sustainable and less toxic products in general, and specifically for menstrual management.
A late 2021 amendment to the Thinx lawsuit explains consumers are looking for "an easier, safer, and more sustainable approach to feminine hygiene care compared to traditional single-use feminine hygiene products." One survey cited in the lawsuit claims nearly 40 percent of women ages 18 to 34 have switched or are considering changing to reusable products for both environmental and health concerns.
Shoppers are willing to pay a premium for these products, too – there's a lot of money being spent on these alternatives to tampons and pads, providing a big incentive for companies to market the safety of their products.
Consumers are increasingly concerned about PFAS in products, as well as in drinking water, and the chemicals and the harm they cause have drawn increasing attention in the media and among lawmakers.
The Biden administration has made tackling PFAS a priority, including in its fiscal year 2023 budget request for the EPA. Now it's up to the agency to prioritize funds for meeting the deadlines laid out in its October's PFAS roadmap. The Biden administration also issued a sustainable purchasing executive order in December 2021, which encouraged federal agencies to prioritize procuring items made without added PFAS.
In 2019, New York became the first state to require that all menstrual products sold in the state disclose all intentionally added ingredients. More recent legislation in other states has focused less on safety and more on increasing access to a range of menstrual products.
Original article
from EWG.org.