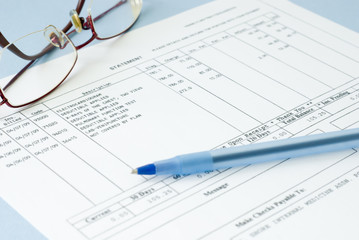 Insurance Company Cuts $40K Bill For Cancer Patient Following TikTok Video
Anthem Blue Cross originally denied a member's appeal of a $40,000 bill for a tumor removal surgery — but the payer reversed course when the patient took to TikTok to dispute the bill, CBS Chicago reported Nov. 14.
Aaron McManus had surgery to remove a tumor from his kidney earlier this year. He received a $40,000 bill from Anthem for the cost of the surgery and hospital stay.
After his first appeal was denied, the Oak Park, Ill.-resident posted a video to TikTok Sept. 8 titled "Anthem refused to pay for my cancer surgery while making billions in profit." In the video, Mr. McManus said coverage for his surgery was deemed "not medically necessary" by the company, even though it was preapproved.
In his video, Mr. McManus said he wanted to hear from Gail Boudreaux, CEO of Anthem's parent company Elevance Health, about what she was doing to fix coverage denials.
"I need to get a lot more cancer preventive care, so I don't get other types of cancer, because I need to be here for my child," he said in his video. "This is unacceptable and this coverage denial needs to stop."
His TikTok has garnered nearly 69,000 views as of Nov. 15.
After posting the video, Mr. McManus received a call from Anthem, he told CBS. The company told him they had received hundreds of calls from viewers of the TikTok video. He then received a letter informing him his bill had been reversed from $40,000 to $61.
A spokesperson for Anthem Blue Cross told the news station Mr. McManus was billed based on incorrect information from his providers.
"Once this error was discovered during the appeals process, it was corrected and the bill in question was covered according to Mr. McManus' benefit," the spokesperson said.
Anthem Blue Cross Blue Shield was the subject of another viral video earlier this year.
Comedian Sandy Honig posted a video of herself vomiting in the parking lot of the payer's Los Angeles office on Twitter Aug. 29, after the company denied coverage of potential treatment for her stomach condition.
Original article
by Becker's Hospital Review.
—------------------------------------------------------------------------------------------------
If you would like to learn more about mindfulness and mental health, check out the following courses:
Our courses are available for purchase by the individual or facility. For individuals, register with us to create your username and password, click on the course title of interest and then click the Buy Now button. For a complete listing of all our online continuing education courses click here.
For facilities or organizations that would like to purchase education for their staff, email sales@pedagogyeducation.com let us know the course(s) of interest and how many staff members you need to provide education for, and we will be happy to send you a price quote!