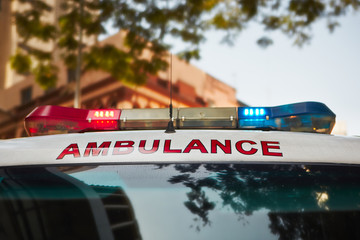 Valet Golf Cart Crash Causes Death Outside Hospital
One person died after a hospital golf cart crashed in North Carolina, officials say.
Hospital officials said the wreck happened Friday, April 14 at Atrium Health Wake Forest Baptist.
One person died from their injuries, and two other people in the cart were treated and released from the hospital, officials said.
The golf cart was a valet used to transport patients and visitors to and from parking decks, according to the hospital.
Officials believe the incident "was a tragic accident," but an investigation is underway to determine the cause of the crash and "to ensure an event such as this does not happen again."
Atrium Health Wake Forest Baptist hospital is in Winston-Salem, about 80 miles northeast of Charlotte.
Article
from Yahoo News.
------------------------------------------------------------------------------------------------
Pedagogy Education offers online continuing education courses in a variety of ways to meet your education goals and budget!
Courses may be purchased individually, or in packages (a bundle of courses, offered at a 10% discount). To view our entire catalog of education, click here. We offer a huge selection of infusion, vascular access, and state-specific IV "certification" courses!
We have annual memberships available to individuals or facilities who want to offer their staff access to a library of education for an entire year. Click here to view our Infusion and Vascular Access CE Membership. Facilities can visit our Annual Memberships to learn more about our nurse and nurse aide custom membership options and to view pricing!
Ready to purchase a course, package, or membership?
Start here by creating your account!
Want to receive our emails with notifications of new course releases and coupon codes good for discounts on courses?
Sign up for our emails here.
We would LOVE to have you join us on our social media pages, follow us on Facebook, LinkedIn, Instagram, and Pinterest. Watch out for exclusive promo codes!