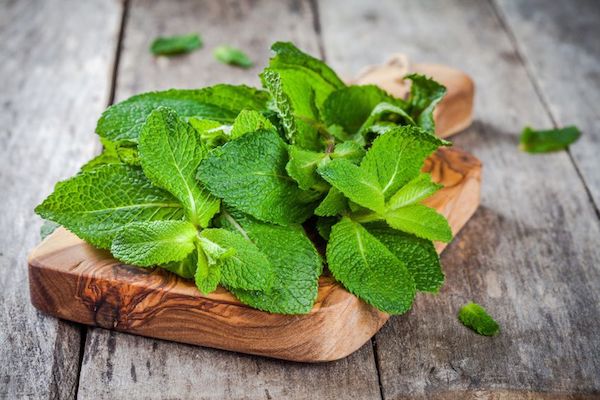 The Power of Peppermint: 15 Health Benefits Revealed
In our continuing effort to educate folks to the vast array of healing agents found in the natural world around us, we are excited to feature peppermint, a member of the aromatic mint family that you may already have squirreled away somewhere in your kitchen cupboard. While most have experienced peppermint as a flavoring agent, or perhaps as a comforting cup of herbal tea, few are aware of its wide range of experimentally confirmed therapeutic properties.
The ancients certainly were aware of the mint family's medicinal value, having been used as herbal medicines in ancient Egypt, Greek and Rome thousands of years ago.[i] Dried peppermint leaves have even been found in several Egyptian pyramids carbon dating back to 1,000 BC.
Today, modern scientific investigations are revealing an abundance of potential health benefits associated with the use of different components of the peppermint plant, including aromatherapeutic, topical and internal applications.
Most of the human research on peppermint performed thus far indicates this plant has great value in treating gastrointestinal disorders, including:
Other studied applications include:
Peppermint is actually a hybridized cross between Water Mint (Mentha aquatica) and Spearmint (Mentha spicata),[xxvi] the latter of which has also been researched to possess remarkable therapeutic properties, such as the ability to exert significant anti-androgenic effects in polycystic ovarian syndrome[xxvii] and ameliorating the related condition of mild hirsutism, marked by excessive hair growth in females.[xxviii]
Like all plant medicines, extreme caution must be exercised when using extracts and especially essential oils. Also, remember that more is not always better. A recent study on the use of rosemary in improving cognitive performance in the elderly found that a lower 'culinary' dose (750 mg) was not only more effective in improving cognition (as measured by memory speed) than a higher dose, but the highest dose (6,000 mg) had a significant memory impairing effect.[xxix] This illustrates quite nicely how less can be more, and why an occasional nightly cup of peppermint tea may be far superior as preventive strategy than taking large 'heroic' doses of an herb only after a serious health problem sets in.