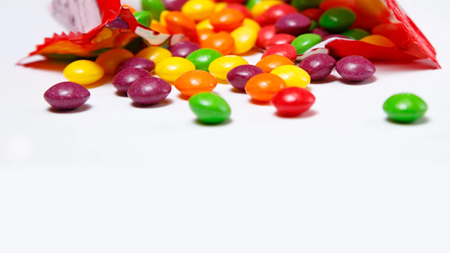 Skittles Are 'Unfit for Human Consumption,' Lawsuit Claims
Skittles are one of the most popular Halloween candies in America, according to a recent Monmouth University survey, and their popularity similarly extends to movie concessions and anywhere else candy treats are sold. A newly filed Skittles lawsuit, however, claims that not only is this particular candy bad for you. It's also, because of the presence of a particular chemical, allegedly "unfit for human consumption."
Skittles lawsuit over titanium dioxide
That class action lawsuit was filed a few days ago in Oakland, California. Its allegations, among other things, include that Skittles are not safe for consumers because of "heightened levels" of titanium dioxide. An allegedly unsafe level of that food additive is what's found in the candies, according to attorneys who filed the Skittles lawsuit on behalf of San Leandro resident Jenile Thames.
Moreover, the suit goes on to note, the European Union is actually banning this chemical outright next month.
According to a report from the Foreign Agriculture Service within the US Dept. of Agriculture, the EU is banning titanium dioxide as a food additive, a move that began with a six-month phase-out period starting on February 7. After August 7, 2022, a full ban applies.
The Skittles lawsuit, meanwhile, goes on to warn of the health implications of titanium dioxide that Skittles maker Mars Inc. has "long known" about. The same chemical is also present in things like paint and plastics. Moreover, the suit states that Mars "committed to phasing out" the chemical in 2016. But that, as of yet, it hasn't fully done so.
In a statement sent by Mars to several news outlets in response to this lawsuit, the company said, "While we do not comment on pending litigation, our use of titanium dioxide complies with FDA regulations."
Candy recall
This news, by the way, comes around two months after a big candy recall that Mars issued back in May for candies including Skittles. That action followed the detection of metal in the bags or even inside the candies themselves.
The company didn't explain the presence of metal in the various candies that are part of the recall (Starburst and Life Savers were also included). Mars did acknowledge that the candies might contain a "very thin metal strand" inside. And that the metal strands can, alternatively, be loose in the bag.
A third party manufactured the candies, with Mars distributing them in the US, Canada, and Mexico. Consumers discovered the metal in the products and alerted Mars. That's what led to the Skittles, Starburst, and Life Savers recall.
Mars has said it's not aware of any illnesses following the discovery of the metal. But if you have any Skittles, Starburst, and Life Savers supply from the recalled lots, you should not consume them. The company also urges buyers to dispose of the potentially contaminated product, making no mention of refunds. The recalled lots, meanwhile, are below.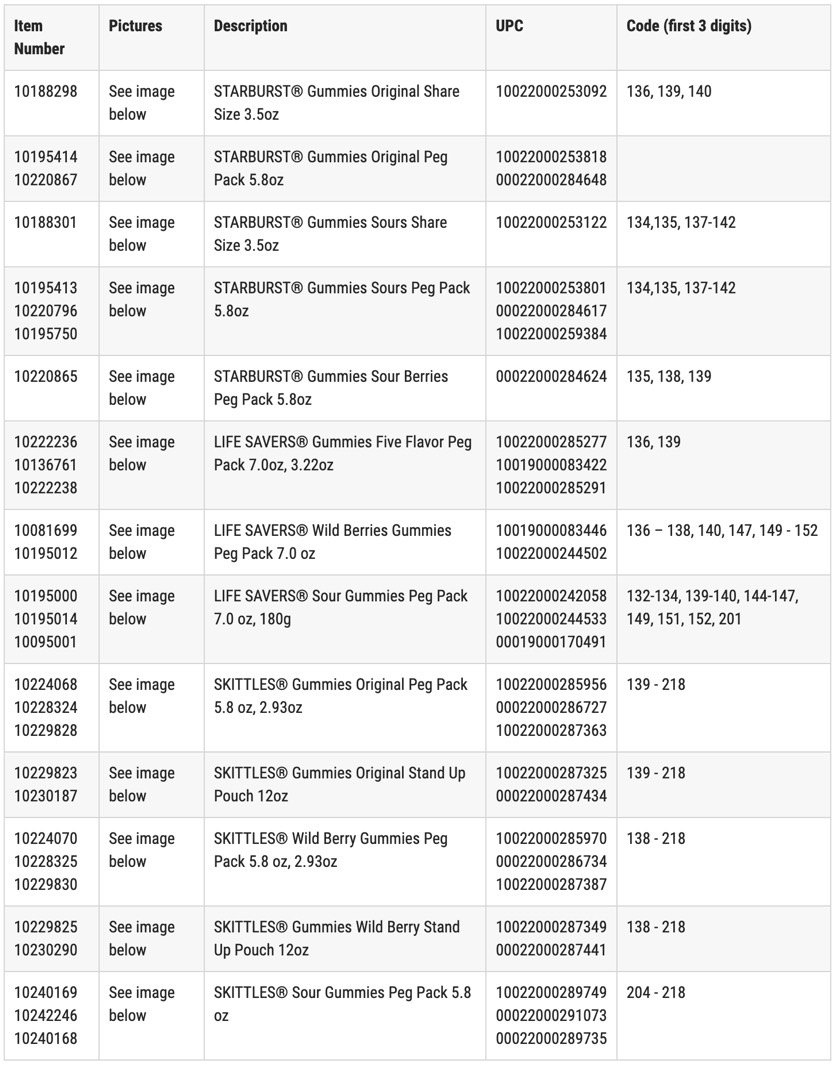 Article from BGR.
------------------------------------------------------------------------------------------------
Pedagogy Education offers online continuing education courses in a variety of ways to meet your education goals and budget!
Courses may be purchased individually, or in packages (a bundle of courses, offered at a 10% discount). To view our entire catalog of education, click here. We offer a huge selection of infusion, vascular access, and state-specific IV "certification" courses!
We have annual memberships available to individuals or facilities who want to offer their staff access to a library of education for an entire year. Click here to view our Infusion and Vascular Access CE Membership. Facilities can visit our Annual Memberships to learn more about our nurse and nurse aide custom membership options and to view pricing!
Ready to purchase a course, package, or membership? Start here by creating your account! Want to receive our emails with notifications of new course releases and coupon codes good for discounts on courses? Sign up for our emails here. We would LOVE to have you join us on our social media pages, follow us on Facebook, Twitter, LinkedIn, Instagram, and Pinterest. Watch out for exclusive promo codes!
For organizations that would like to purchase education for their entire staff, email sales@pedagogyeducation.com and let us know the course(s) of interest and how many staff members you need to provide education for, and we will be happy to send you a price quote.