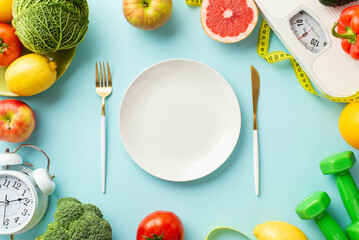 New App To Help People Eat More Fruits and Vegetables
Regular consumption of fruits and vegetables may help reduce the risk of developing certain health conditions.
Despite government guidelines to increase fruit and vegetable intake worldwide, consumption in Europe, the United States, and across the globe remains low.
Recently, researchers from the University of Bournemouth released a new app called "SMART 5-A-DAY" to help users track and increase their fruit and vegetable intake.
Prof. Katherine Appleton, professor of psychology at the University of Bournemouth and one of the app's creators, told Medical News Today:
"The app is based on the U.K. 5-a-day recommendations, and fruit and vegetable recommendations can vary around the world based on the local fruits and vegetables available, local portion sizes, and other local nutritional concerns. Recommendations to consume lots of fruits and vegetables, however, apply everywhere."
The app was released in the Google Play Store for Android phones on December 29, 2022.
Why aren't people eating enough fruits and veggies?
Research shows that knowledge about the benefits of fruit and vegetable consumption is lacking and directly linkedTrusted Source to lower overall consumption.
Potential factors impeding fruit and vegetable intake may include:
Increasing awareness around what constitutes adequate fruit and vegetable consumption could help individuals improve their overall health.
'SMART 5-A-DAY' app: How it works
To use the app, users input what fruits and vegetables they've eaten after each meal and how much.
The app then converts consumption to correspond with U.K. guidelines of five portions of different fruits or vegetables per day. The app allows users to track their daily consumption over time.
"The app only includes fruit and vegetables that count toward the U.K. recommendations, so those that do not count toward the U.K. recommendations, such as potatoes, cannot be added," Dr. Appleton explained.
She added that one of the app's key benefits is that it will help users recognize how few fruits and vegetables they consume, which may alert them to improve their diets.
"Our hope is that use of the app over a number of weeks will increase understanding of these elements such that the app is not required further, but people have the knowledge themselves of what they need to do," she said.
Possible benefits
A 2019 study on the SMART 5-A-DAY app found a modest increase in participants' knowledge of fruit and vegetable intake recommendations.
Since that time, researchers have incorporated several updates based on user feedback and expect this will have a positive impact on the overall consumption of fruits and vegetables.
"Research has also found tracking a health-related goal is linked to a greater chance of achieving the goal," Debbie Fetter, Ph.D., assistant professor of teaching nutrition at the University of California, Davis, not involved in the study, told MNT.
"Using an app can give consumers a place to document their efforts and see their progress add up. However, it's not a requirement to use an app; tracking a health-related goal with pencil [and] paper also works great," Dr. Fetter added.
How food tracking apps help improve diet
To understand more about how the SMART 5-A-DAY app might help individuals improve their diet, MNT spoke with Sara Kostelnick, MS, RD, a sports performance dietitian at the University of Kansas Health System (not involved in the study).
"As a dietitian, I often see fruit and vegetable intake is forgotten about when making healthy lifestyle changes," Kostelnick said.
"Many studies have investigated tracking as a means of increasing accountability and reaching health goals that you've set for yourself. Translating this to meet fruit and vegetable needs can help users increase their daily fruit and vegetable consumption," she added.
MNT also spoke about the new app with Dena Champion, MS, RDN, a registered dietitian at the Ohio State University Wexner Medical Center:
"This app appears colorful, simple to use, and interactive. It includes a calculator which gives a target of 5 servings of fruits and veggies a day. This may be a helpful visual for people trying to increase their fruit and veggie consumption but aren't sure of serving sizes or how close they are to meet this goal."
Champion noted, however, that not everyone may find the app helpful.
"Everyone learns differently and is motivated differently. Some people thrive on this kind of app that requires tracking foods and provides feedback, while others find this annoying or unhelpful," Champion said.
Limitations of food tracking apps
Non-study author Amy Brownstein, MS, RDN, a registered dietitian with Plus One in Oakland, CA, shared her thoughts on the app. (Plus One is an Optum company, which is affiliated with Healthline Media and MNT).
"The [2019] pilot study found a limited impact of the app on fruit and vegetable knowledge and intake," Brownstein said.
"However, the study noticed a change in fruit and vegetable behavior, evaluated based on the drinks participants chose (smoothies instead of water or soda) when onsite for assessments."
Brownstein further noted that while there "appears to be a limited direct impact of the app on fruit and vegetable knowledge and intake, the app may serve as a subtle and subconscious reminder to choose a fruit or vegetable over other less-healthy options."
Dr. Fetter added that due to the vast number of smartphone apps available, apps that are not routinely used may be forgotten.
"Incorporating more fruits and vegetables is a great way to enhance health, and an app can help people meet their goals," Dr. Fetter said.
"However, it's important to make sure the health-related goal is personally meaningful to the consumer and to start small and build up from there. Living a healthy lifestyle is all about creating healthy habits that last a lifetime," she concluded.

Original article by Medical News Today.
------------------------------------------------------------------------------------------------
Pedagogy Education offers online continuing education courses in a variety of ways to meet your education goals and budget!
Courses may be purchased individually, or in packages (a bundle of courses, offered at a 10% discount). To view our entire catalog of education, click here. We offer a huge selection of infusion, vascular access, and state-specific IV "certification" courses!
We have annual memberships available to individuals or facilities who want to offer their staff access to a library of education for an entire year. Click here to view our Infusion and Vascular Access CE Membership. Facilities can visit our Annual Memberships to learn more about our nurse and nurse aide custom membership options and to view pricing!
Ready to purchase a course, package, or membership? Start here by creating your account! Want to receive our emails with notifications of new course releases and coupon codes good for discounts on courses? Sign up for our emails here. We would LOVE to have you join us on our social media pages, follow us on Facebook, Twitter, LinkedIn, Instagram, and Pinterest. Watch out for exclusive promo codes!
For organizations that would like to purchase education for their entire staff, email sales@pedagogyeducation.com and let us know the course(s) of interest and how many staff members you need to provide education for, and we will be happy to send you a price quote.