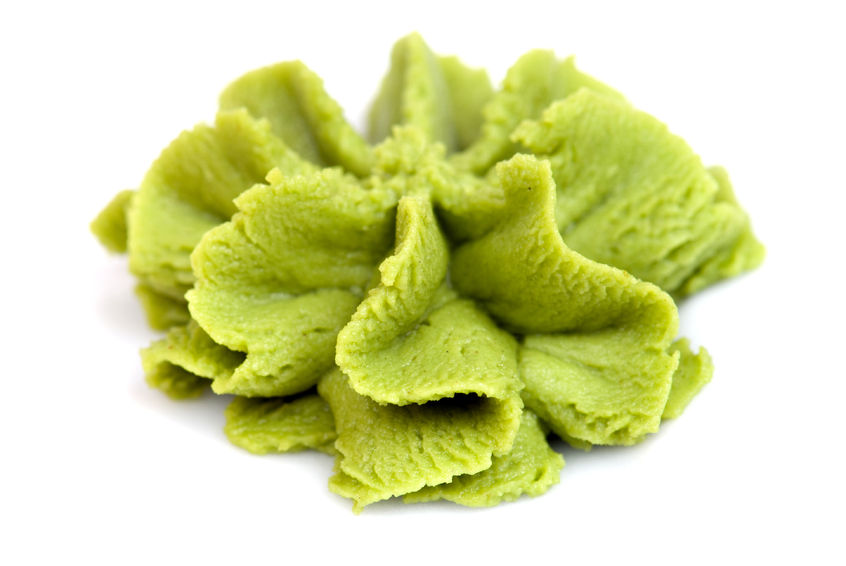 Japanese Condiment Fights Highly Lethal Pancreatic Cancer
Posted on: Monday, January 9th 2023 at 9:30 am
Written by: Sayer Ji, Founder

A promising study published in Evidence-Based Complementary and Alternative Medicine titled, "Effect of Wasabi Component 6-(Methylsulfinyl)hexyl Isothiocyanate and Derivatives on Human Pancreatic Cancer Cells," reveals the potent Japanese horseradish concoction known as wasabi may help fight highly lethal pancreatic cancer by striking to the very root cause of cancer malignancy and its resistance to conventional treatment.
A team of Taiwanese researchers studied the effects of a naturally occurring wasabi isolate, compound 6-(methylsulfinyl)hexyl isothiocyanate (6-MITC), and two of its synthetic derivatives (I7447 and I7557, respectively), on human pancreatic cancer cells. They used two pancreatic cell lines known as PANC-1 and BxPC-3, respectively, and measured their responses to the wasabi derived compounds using the following techniques:
MTT assay for cell viability (i.e. measuring the number of viable cells present)
Liu's stain for morphological observation (i.e. changes in cell shape)
DNA histogram for cell cycle.
Aldehyde dehydrogenase (ALDH) activity was used as a marker for cancer stem cells (CSC)
Western blotting was performed for the expression of proteins related to CSC signaling.
Pancreatic cancer is exceedingly difficult to treat through conventional means, with such a poor prognosis that the chance of living past 5 years is only 5-25% even following aggressive treatment.[i] One of the identified mechanisms behind the resistance to conventional treatment is the existence of cancer stem cells (CSCs).
CSCs are a minority subpopulation of cells within tumors capable of limitless self-renewal (i.e. immortality), capable of differentiating into all the cell types that are found in a particular cancer sample, and which are conventional treatment resistant. While chemotherapy, radiotherapy and surgery often shrink (debulk) or ostensibly remove a tumor, below the threshold of diagnostic surveillance, or within the remaining post-intervention tumor, the cancer stem cell population can remain, and in the case of chemotherapy and radiation treatments may actually be enriched in number. This explains why many cancers post-treatment return with even more aggressive metastatic characteristics, despite the original impression of a relapse or treatment success as defined by the reduction of the tumor size.
Given the monumental obstacle that CSCs represent vis-à-vis conventional treatments, CSC targeting therapies are needed more than ever, and can be appreciated for their superiority over conventional therapies which tend to selectively encourage CSC growth, or even convert non-tumorigenic cancer cells within a tumor into cancer stem cells or cancer cells with stem cell like properties. We recently featured a series of articles on this topic, including: Turmeric Extract Strikes To the Root Cause of Cancer, Research: Radiotherapy Causes Cancer, Blueberry Kills It, Are Cancer Stem Cells The Key To Discovering A Cure?
The new study found that the two studied wasabi derived compounds (6-MITC and I7557) were capable of reducing the CSC population and reducing the expression of a key CSC signaling molecule known as SOX2, which is a transcription factor found in both undifferentiated embryonic stem cells and cancer stem cells and which is essential for self-renewal and the cell's ability to differentiate into other cell types (i.e. pluripotency). The study also found that wasabi derived compounds exhibited the following anti-cancer effects:
6-MITC and I7557 inhibited viability of both PANC-1 and BxPC-3 cells.
6-MITC- and I7557 showed mitotic (cell division) arrest and apoptosis (programmed cell death) in morphological observation.
6-MITC and I7557 induced G2/M phase arrest and hypoploid population.
6-MITC and I7557 reduced percentages of ALDH-positive PANC-1 cells (Aldehyde dehydrogenase (ALDH) activity is a hallmark of CSCs[ii]).
The authors concluded: "In conclusion, Wasabi compound 6-MITC and its chemical derivative I7557 may possess bioactivity against human pancreatic cancer cells, including the CSC population."
© [01/09/2023] GreenMedInfo LLC. This work is reproduced and distributed with the permission of GreenMedInfo LLC. Want to learn more from GreenMedInfo? Sign up for the newsletter here
//www.greenmedinfo.com/greenmed/newsletter
.
------------------------------------------------------------------------------------------------
For nurses working with cancer patients, or those who want to learn more about cancer and cancer treatments, check out the following courses:
Pedagogy's courses are available for purchase by the individual or facility. For individuals, register with us to create your username and password, click on the course title of interest and then click the Buy Now button. For a complete listing of all our online continuing education courses, including the largest selection of infusion continuing education courses offered online, click here!
For organizations that would like to purchase education for their entire staff, email sales@pedagogyeducation.com and let us know the course(s) of interest and how many staff members you need to provide education for, and we will be happy to send you a price quote.