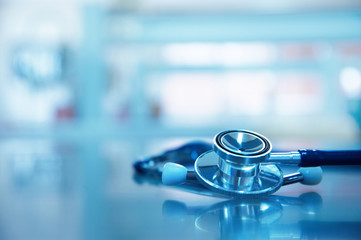 Florida Nurse Pleads Guilty to Replacing Fentanyl with Saline
A former licensed registered nurse in South Florida has pleaded guilty in federal district court to tampering with a consumer product, officials said Thursday.
Catherine Shannon Dunton, 54, was indicted by a federal grand jury late last year for tampering with vials of fentanyl citrate, a liquid form of fentanyl used by medical providers to keep patients from moving during surgery and relieve their pain.
According to the indictment, Dunton, of Port St. Lucie, worked as a circulating nurse at an outpatient surgical center in Jensen Beach from February to April 2022.
During that time, she took vials of the narcotic painkiller and self-administered it by injection, authorities said.
"To avoid detection, she replaced the fentanyl from nearly 450 vials with saline solution, and then returned the adulterated vials to the center for use during outpatient surgical procedures," the U.S. Attorney's Office for the Southern District of Florida said in a news release.
Dunton was hired at the Jensen Beach facility in September 2021. Six months later, an employer-requested drug screen test returned positive for fentanyl, leading to a suspension of her license to practice nursing.
In May 2022, during an evaluation led by a physician specializing in addiction medicine and psychiatry, Dunton said she had previously diverted "Demerol, morphine, fentanyl and Percocet for her personal use," while working as a registered nurse at Lanwood Regional Medical Center in Ft. Pierce, Fla. in 2008.
She also said she diverted fentanyl and morphine by "removing the metal cap, removing the contents, and replacing the contents with saline" when working at the Jensen Beach facility, according to the state's department of health.
In August, the department said she was restricted to practice as a registered nurse in the state.
She now faces up to 10 years in prison followed by up to three years of supervised release, as well as a fine of up to $250,000.
Sentencing is set for June 27 before U.S. District Judge Aileen M. Cannon.

Article from Yahoo News.
----------------------------------------------------------------------------------------------------------------------
Pedagogy offers online continuing nurse education course on pain management, with a review of alternative pain control options as well as standard treatment options. Many states are requiring nurses and medication prescribers to have continuing education regarding appropriate opioid use and abuse of these medications.
Our courses are available for purchase by the individual or facility. For individuals, register with us to create your username and password, click on the course title of interest and then click the Purchase button. For a complete listing of all our online continuing education courses click here.
For facilities or organizations that would like to purchase education for their staff, email sales@pedagogyeducation.com let us know the course(s) of interest and how many staff members you need to provide education for, and we will be happy to send you a price quote!