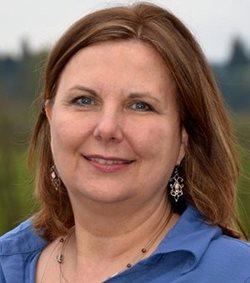 Brooke Lounsbury
Brooke Lounsbury, RN, has over 26 years of experience as a nurse. Her primary field was in Home Health and Hospice until leaving mainstream nursing in 2008 to teach holistic health classes devoted to helping people empower themselves through education, public speaking engagements, classes, and coaching -online and in person. Topics include digestive health, fermentation, sleep hygiene, and the effects of our technology (computers, wifi, cellphones, etc) on our health and traveled to Austria to receive further training and is an EMF consultant and home assessment mitigation expert.

Her latest project is her "Intro to Writing CE", a course to empower nurses on how to write a continuing education course!

She is available for writing course consultations, and can be reached at basicsrn@gmail.com.
Read Full Bio